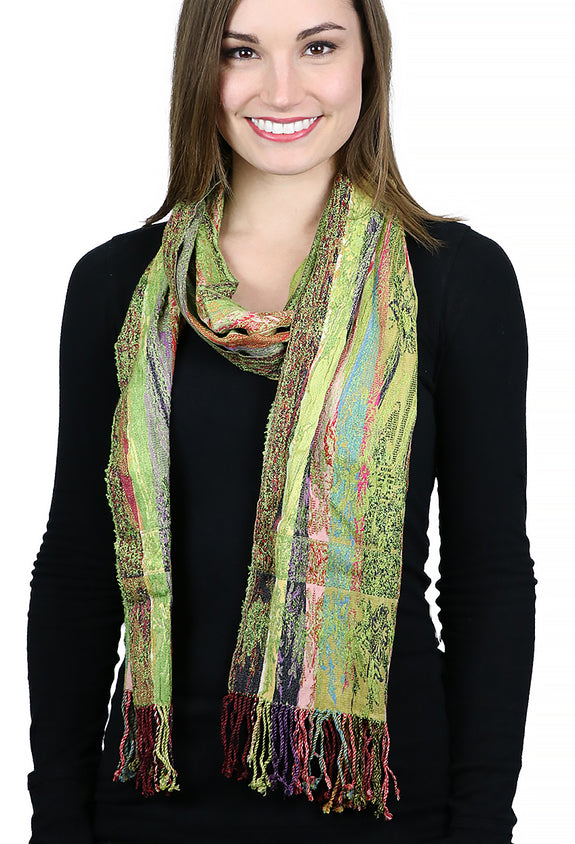 Silk / Viscose / Lycra Stretchy Scarf Parrot Green
$24.99 $44.99
50% silk, 50% viscose (rayon) with Lycra added for stretch. Dramatic without being bulky. 6" x 78"
Fair trade from Nepal.
Wrap yourself in vibrant waves of greens, pinks, and a wee bit of purple. This deliciously soft, boldly patterned scarf is reminiscent of a 1920s art deco print.
Long enough for a variety of tying options when worn as a neck scarf. This beautiful and vibrant scarf is a great way to add a layer of warmth around your neck and a splash of color to any outfit.
Related products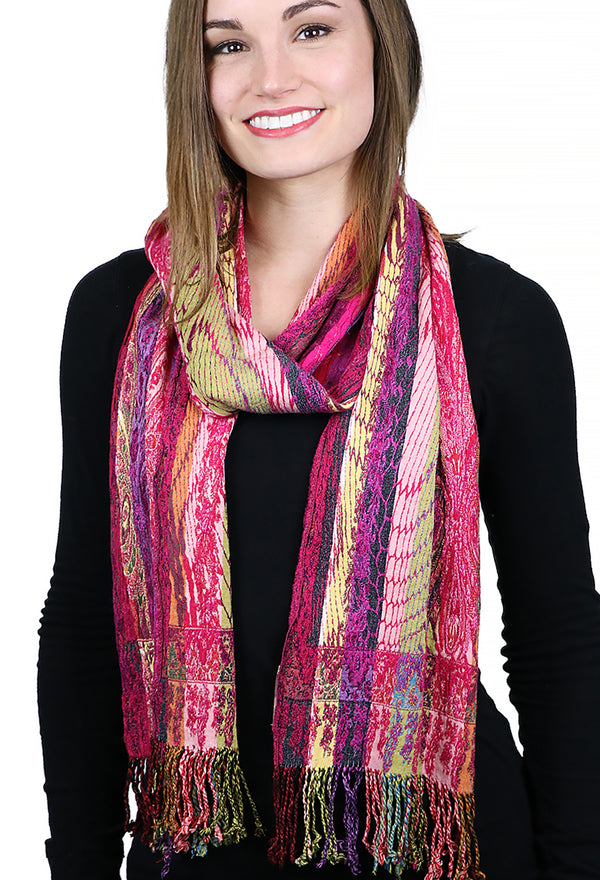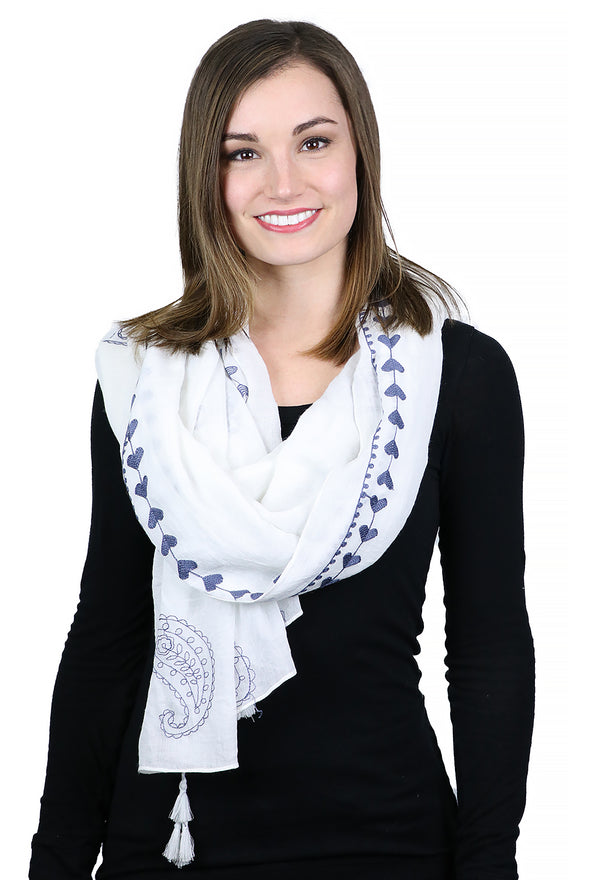 Surprise her with a gift card!
A gift card is a perfect way to show your support and let her choose what she wants. 
Shop for Gift Cards