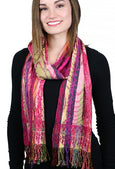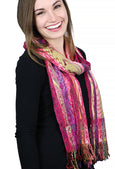 Silk / Viscose / Lycra Stretchy Scarf By Rapti Fashion "Showgirl" Fuchsia Print
$29.99 $44.99
Limited Edition. 
50% silk, 50% viscose (rayon) with Lycra for a slight stretch. Dramatic without being bulky. 6" x 78"
Fair trade from Nepal.
Wrap yourself in vibrant waves of fuchsia, raspberry and plum on one side and lighter shades with green highlights on the other the other with this 1920s art deco print, with this deliciously soft and boldly patterned scarf.
Long enough for a variety of tying options when worn as a neck scarf. This beautiful and vibrant scarf is a great way to add a layer of warmth around your neck and a splash of color to any outfit.
Related products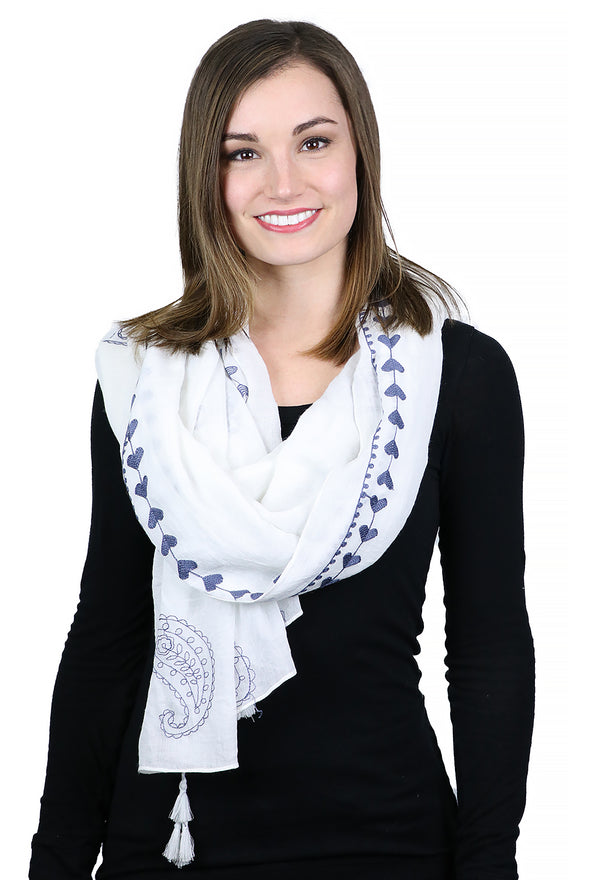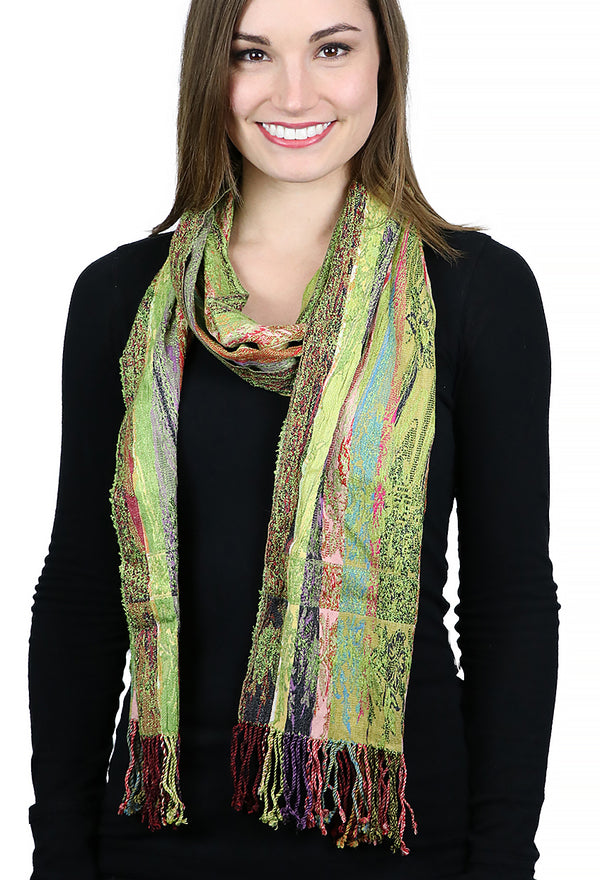 Surprise her with a gift card!
A gift card is a perfect way to show your support and let her choose what she wants. 
Shop for Gift Cards