Home
/
Products
/
Caracia Cotton Head Scarves Lightweight Summer Head Wraps Chemo Headwear for Women Seashore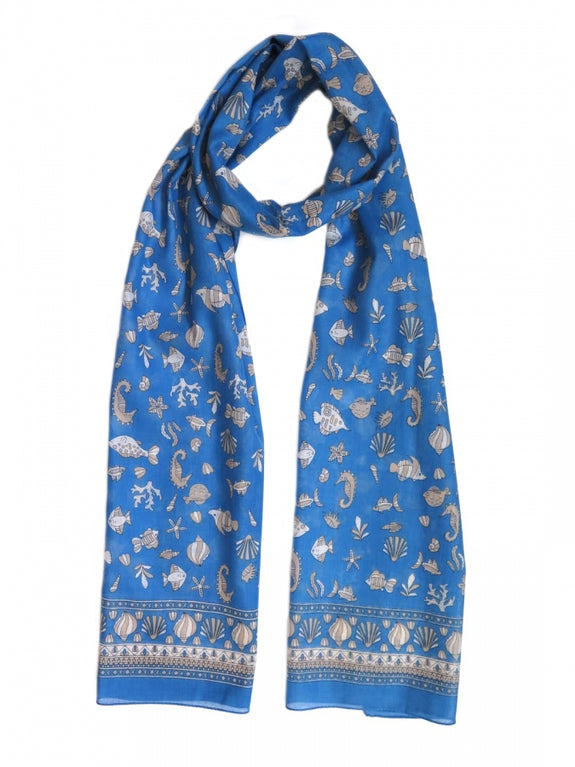 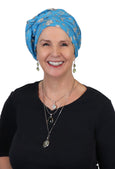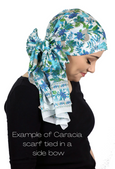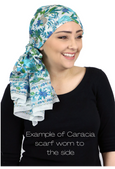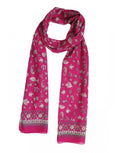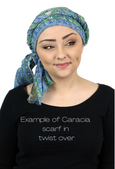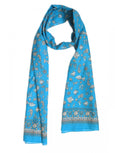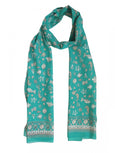 
Caracia Cotton Head Scarves Lightweight Summer Head Wraps Chemo Headwear for Women Seashore
$23.99 $
Scroll down for video
Experience the softest cotton imaginable with our Caracia 100% Cotton Voile Headscarves for women in a generous 19" X 70" oblong.  Can be worn as a summer neck scarf or head wrap for chemo patients and women with hair loss.
"Caracia" is the Spanish word for "caress." These lovely cotton scarves imported from Spain are like a soft caress on your head and neck. Perfect as a chemo scarf for women with tender bald heads.
A lovely choice in chemo headwear for women. These beautiful, lightweight, breathable 100% cotton voile head scarves are as light and airy as silk, but unlike polyester or silk scarves, they will not build up heat and they stay securely tied on a bald head.
Very soothing for tender heads. Light enough to be worn under a straw hat or sun hat that would otherwise be too rough on your head.

If your head perspires, pair with our moisture-wicking Bamboo Wig and Hat liner. For a fuller look, pair with our Cool Wick Scarf Pad.
Imported from Spain, hand crafted with care. 100% cotton.  Hand wash, air dry.
Surprise her with a gift card!
A gift card is a perfect way to show your support and let her choose what she wants. 
Shop for Gift Cards