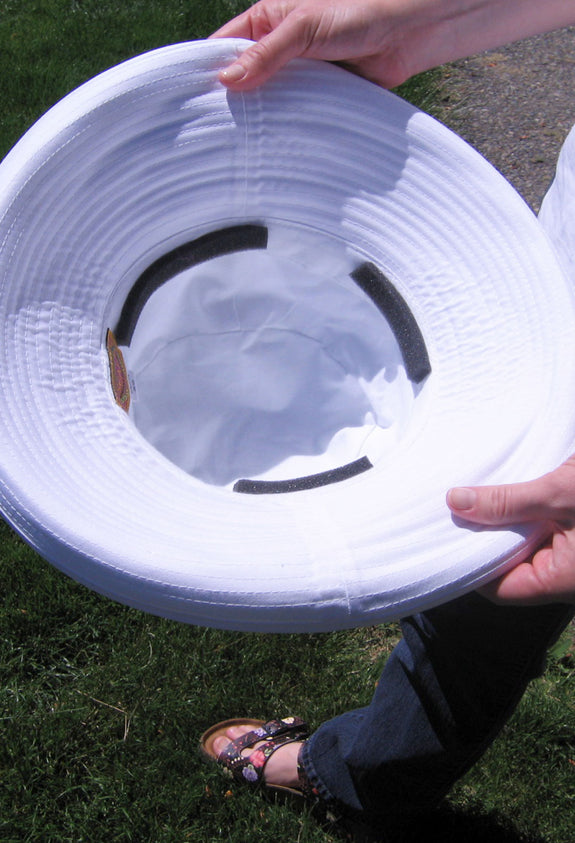 Hat Sizing Tape Hat Reducer
$9.99 $
Now you can make any hat fit smaller and more securely with our gentle foam hat size reducer adhesive Hat Sizing Tape. Soft and light-weight to be gentle against your skin. The whole 6 foot roll (72 inches) weighs just 1/3 of an ounce! Enough for 6 to 7 hats!
Caution: Some companies sell plain old weather stripping as hat sizing tape! Weather stripping is heavy, itchy and can irritate your skin. Our double sided foam tape is custom made for hats to help men and women with small heads achieve a better fit with any hat style.
Why buy precut hat sizing strips and or hat reducer inserts? With our generous 6 foot roll you cut only what you need to achieve the perfect fit for your favorite hats and have plenty left over for new hats.
To reduce the size of your hat just a little, cut a 2-3" strip, peel away the plastic backing and adhere to the front or back of your hat. Still need a smaller fit? No problem. Cut one more strip and adhere in balanced thirds around the inner sweat band of your hat, as shown in our photo.
Perfect for any structured hat for men or women or children. Fedora hats, women's cloche hats, cabbie hats, newsboy hats, bucket hats, derby hats and bowlers. Great for children's hats too! 
Care Instructions: Remove hats sizing tape before washing or cleaning, then replace with fresh tape.
Related products
Surprise her with a gift card!
A gift card is a perfect way to show your support and let her choose what she wants. 
Shop for Gift Cards